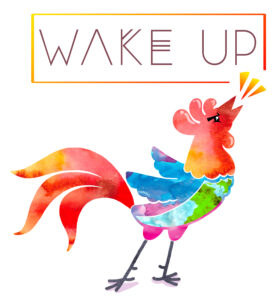 It seems to have happened overnight that eight hundred years of jurisprudence has been trashed. The concept of Due Process been replaced by social media spectacles featuring the destruction of lives and careers. No suggestion of substantiation to charges is demanded by media outlets and, more importantly, their subscribers. 
This is now a nation where accusation equals conviction, and outcomes are made absolute despite the absence of sustaining evidence. Unproven allegations are dropped from the news pages but live for ever in the vastness of the Twitterverse, leaving nothing but personal ruination in their wake. 
The witterings of a few sad internet trolls are converted by lazy minded politicians into a new form of Original Sin and heaped as obligations on the taxpayer. The Judiciary, hitherto a check on ill-considered legislation, now follows a meandering path dictated by politically correct inspirational muses and now requires people to identify themselves by their self-arrogated pronoun of choice. 
The saddest aspect of this deteriorating society is that its Woke instigators are the grandchildren of the survivors from the Second World War generation. It was they who went ashore in Sicily and, later, Juno Beach and returned to create a civilization providing wealth and justice for all.  Their reward is to find that those whose world was their legacy have adopted the values of the people they fought to defeat. 
Woke brigades have invented systemic injustices inherent in Western civilization. This civilization, it is held, is a skein of oppression and genocide that must be torn down in its entirety. To impose this idea on others, the Woke use the tactics of mob harassment, hysterical denunciation, and most of all, the weaponization of cancel culture to deprive people of their platforms, livelihoods, and reputation. (1)
Democracy usually provides a ready means for the disposal of unsatisfactory functionaries, and for that reason, popular logic says we always have the government we deserve. The Woke forces have found ways to circumvent society's safety valves. They have targeted non-government regulatory bodies including university administrations, churches, municipal bodies, and professional standards organizations which all serve as platforms to preach their cause and from which they are difficult to dislodge. 
Their presence is a world-wide issue and Canada is not alone in needing to find a way to take back its way of life. In the United Kingdom, the Reclaim Party stands for freedom of speech, thought and inquiry. (It) stand(s) in support of broad and reasoned debate for all. (It) stand(s) against censorship and the emerging trend of extreme political correctness. (It) stand(s) to Reclaim the values of freedom, fairness and common sense.(2)
In the United States, an American couple's frustration with woke ideology at their child's school led to the recent formation of The Foundation Against Intolerance and Racism (FAIR), a nonpartisan organization "dedicated to advancing civil rights and liberties for all Americans, and promoting a common culture based on fairness, understanding and humanity."  (3)
Here, with any luck at all, we can re-establish our society with voters moving back to re-assert control of their schools, churches and municipalities armed with the common sense that lay at the base of their founding. If we cannot, it will be a very hard push to find other ways of dispersing this hostile mob. 
1.  When Will the Woke Go Full Caligula? Avatar, Benjamin Kerstein, Algemeiner; 24 February 2021 
2.  Mission Statement, The Reclaim Party London, Feb 17, 2021 
3.  Birth of a new resistance – Parents mobilize to tackle woke ideology. Barbara Kay, National Post, Mar 12, 2021